Here are presentations I gave, along with writeups of the discussions that followed. This list does not include conference presentations, which you will find next to their corresponding publications.
2022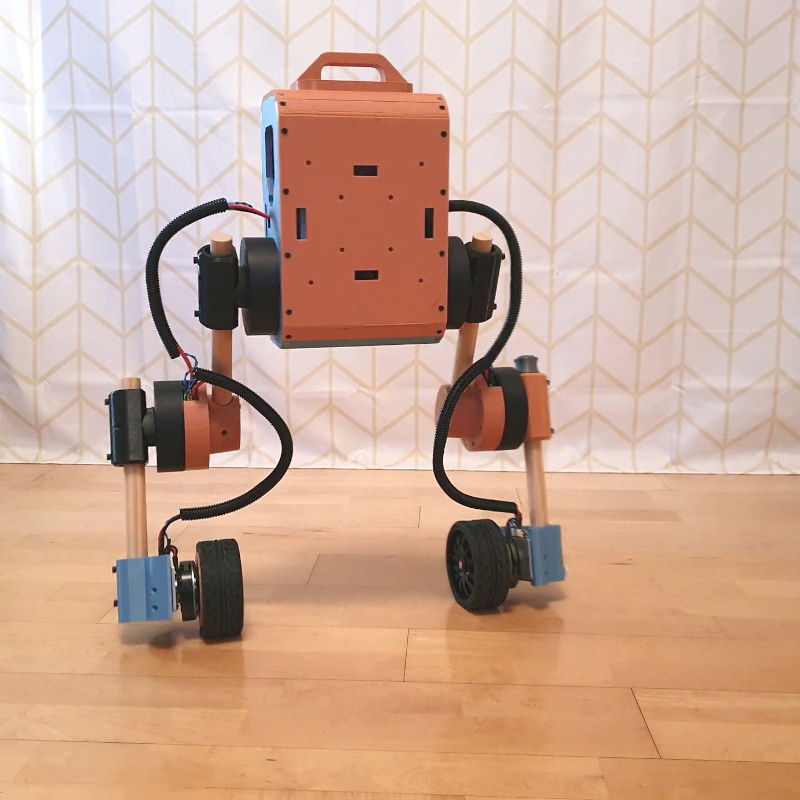 Here comes Upkie! A homemade wheeled biped robot that can balance, crouch, turn around, and more. It is designed to be 100% makeable at home, using only tools and components that can be ordered online (like mjbots actuators), and open source software that is maintained on GitHub. Moving away from big expensive robots to light things (that can bump, fall on or be lifted by us with no harm) is a great way to revisit past design decisions and explore alternatives. Also, it's fun 😉
2019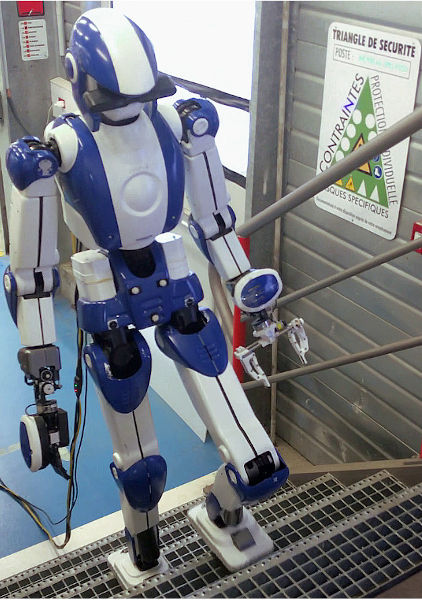 In February we showed how a humanoid robot could navigate between workplaces at the Airbus Saint-Nazaire factory. The demo included localization in the factory, stair climbing and walking by linear inverted pendulum control. I then spread the word that such simple controllers can work quite reliably, while being cheaper to deploy than existing torque-control pipelines.
2018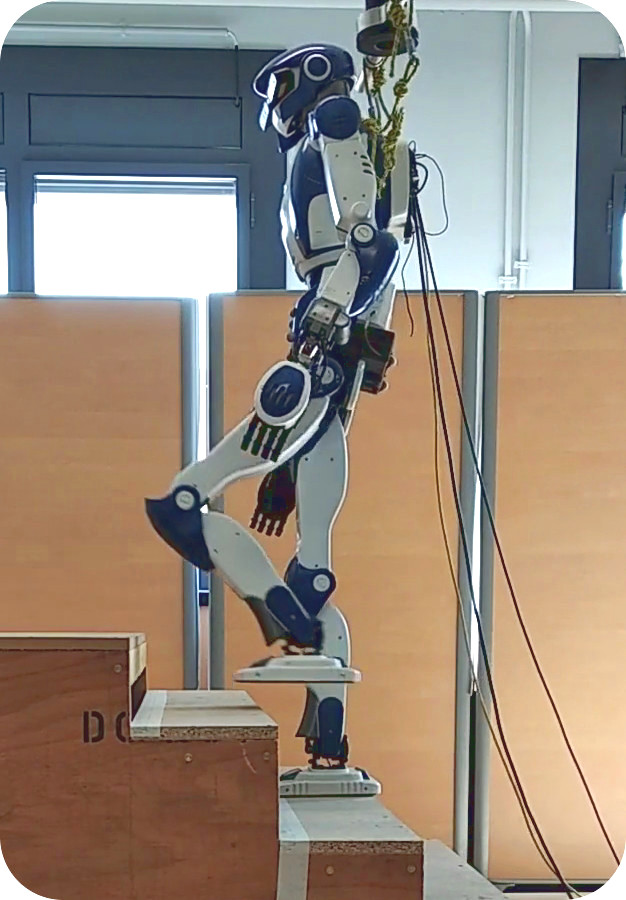 That year I switched from the simulator to working as much as possible directly on the real robot. HRP-4 was an amazingly capable and robust robot. Its 2010 batteries and onboard computer were not powerful enough for stair climbing, so we operated it with two cables: one to a power supply, the other to a laptop running the walking controller over UDP.
2017
2016
2015
2012