Tiling window managers are useful companions. They manage windows for you, so that you don't have to drag-and-click windows around all the time. They avoid window overlaps and unused screen space. Yet, they are less intuitive for beginners. In this post, I would like to introduce you to the basics of awesome, which is the tiling window manager I use. If you already know the basics, you can jump directly to the keyboard cheat sheet.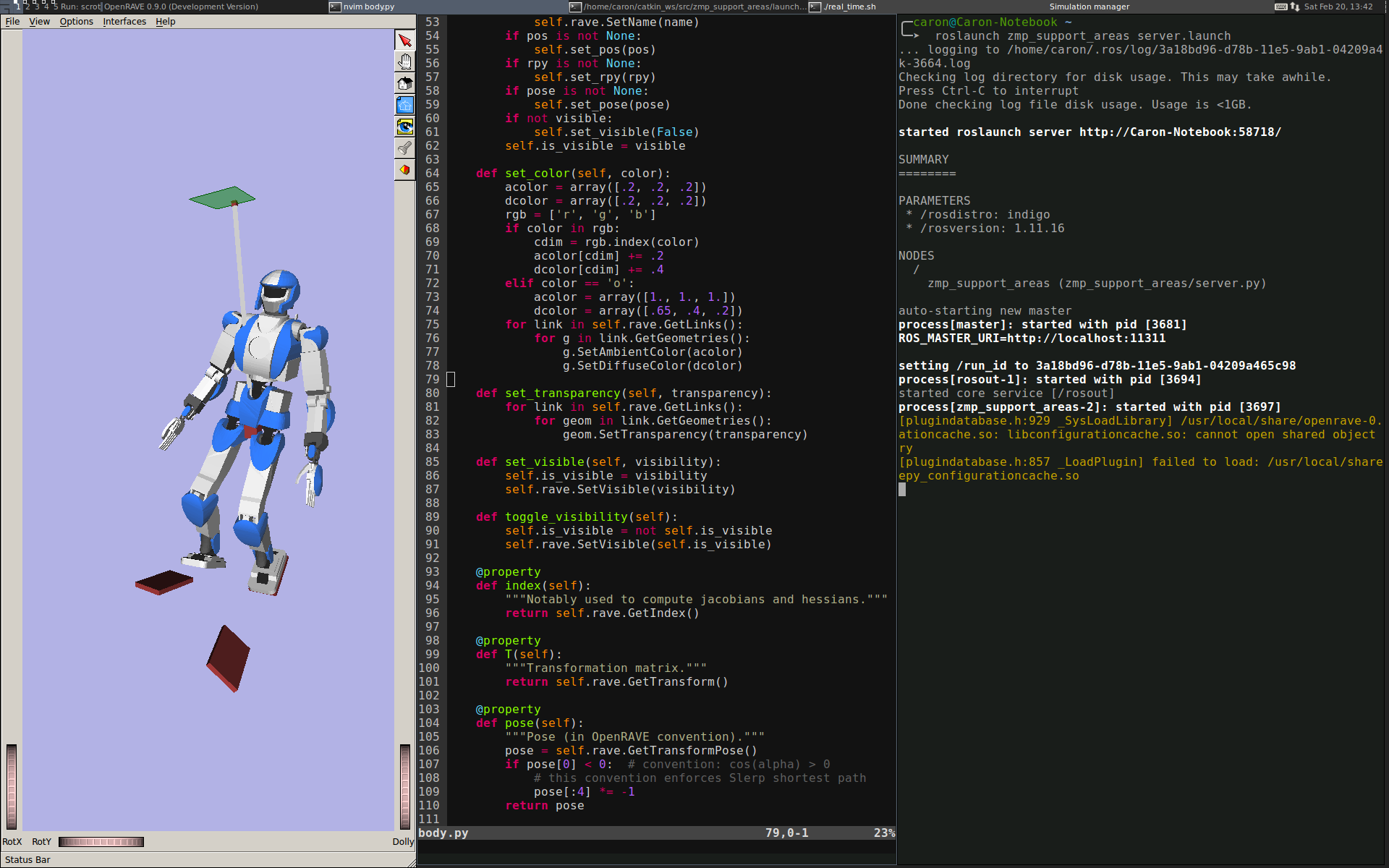 First contact¶
Getting awesome to run on Debian/Ubuntu systems is easy: run sudo apt-get install awesome, then select "awesome" as your window manager when you log-in.
The first time you start awesome, it won't be very engaging: nothing more than a default background and a desktop bar at the top of the screen. When you click on the left end of this bar, a small menu pops out, with basic options such as spawning a terminal, reading the manual (to get the list of keyboard shortcuts), restart or exit.
Terminal¶
First, launch a terminal by pressing Mod4 + Enter.
Mod4 is the "special" key (typically, the Windows key...) located between Ctrl and Alt on your keyboard.
From there, you can run your usual software, for instance nautilus (the Gnome file manager), firefox, gvim or thunderbird.
Run prompt¶
As you don't want to open terminals all the time, awesome lets you run software directly: type Mod4 + r and a "Run:" prompt will appear in your desktop bar. You can then type your command as if you were in a terminal, for example: firefox -new-tab https://wikipedia.org/.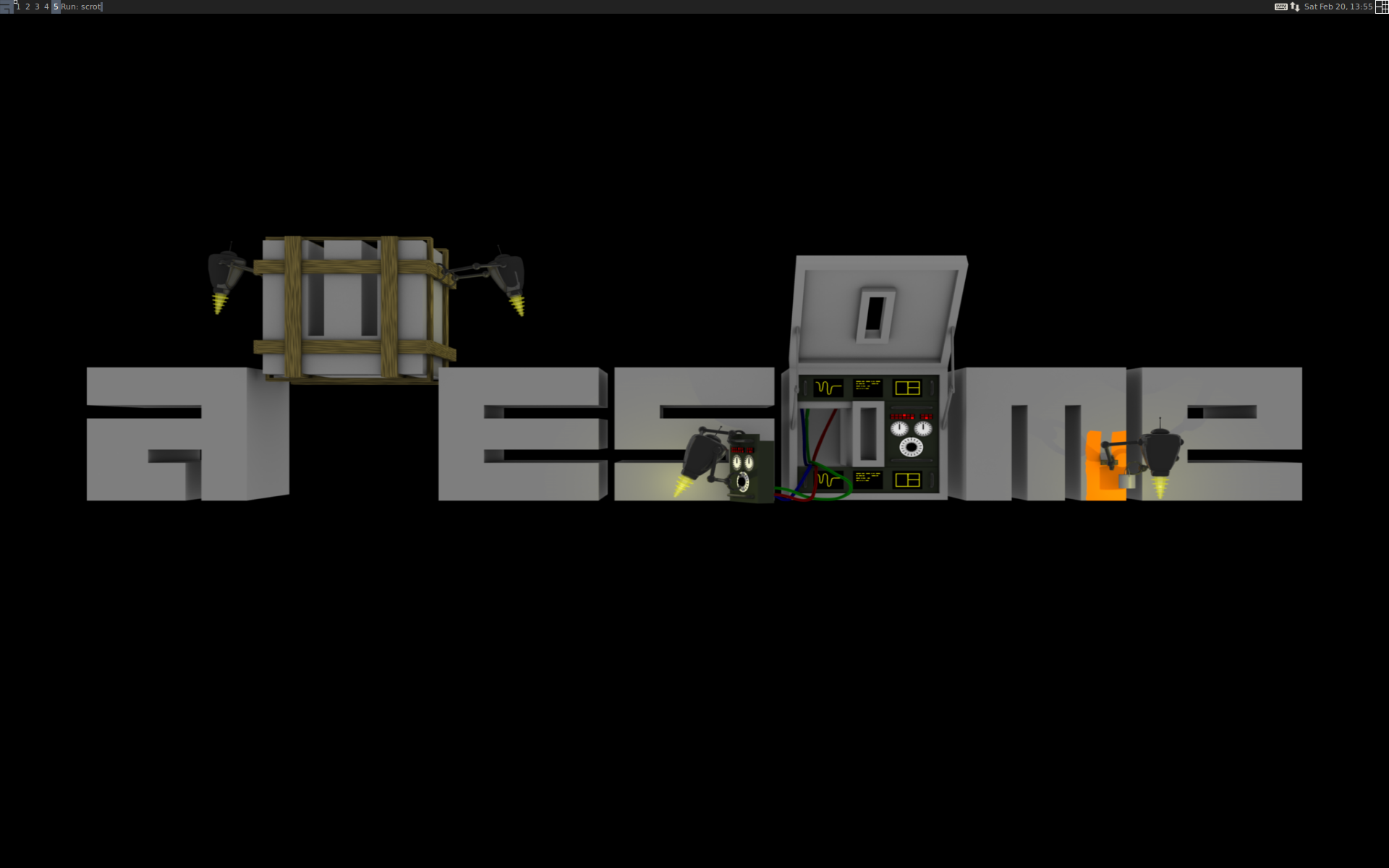 Beginner's Cheat Sheet¶
Now we have touched all the basics to survive the first steps in awesome. Here is the summary of keyboard shortcuts we have seen:
| | | | |
| --- | --- | --- | --- |
| Mod4 + Enter | spawn a terminal | Mod4 + r | spawn the run prompt |
| Mod4 + n | minimize window | Mod4 + f | fullscreen window |
| Mod4 + Left | go to left desktop | Mod4 + Right | go to right desktop |
| Mod4 + Space | go to the next layout | Mod4 + Shift + c | kill focused window |
| Mod4 + 1-9 | switch to desktop 1-9 | Mod4 + Shift + q | quit awesome |
The list is not exhaustive, check out man awesome to learn about other shortcuts and additional features. In awesome terminology, you will find that a "client" is a window and a "tag" is what we commonly think of as a "desktop".
Setting up Awesome with GNOME¶
Some features provided by GNOME, for instance the screensaver of password keyring, will not be available when you run Awesome by itself. See the post configuring Awesome with GNOME on Ubuntu 14.04 for instructions.
Discussion ¶
There are no comments yet. Feel free to leave a reply using the form below.